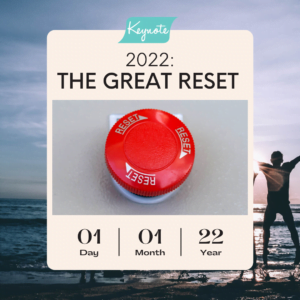 In April 2021, a study of more than 30,000 workers worldwide revealed 41% were considering changing professions or quitting in the coming year. Welcome to the Great Resignation, where the end goal of greener pastures applies as much to life in general as it does to the workplace. After two years of pandemic pandemonium, it seems the power has shifted to the people, and a deflated and exhausted population is ready to press the reset button. And for businesses to thrive in this Great Reset, they'll need to follow suit.
In the wake of the pandemic, workers are re-evaluating their purpose, their goals and their aspirations and are making the most of the opportunity to strike a better life balance. The Great Reset is all about feeling valued, finding meaning and connection, making a conscious effort not to automatically default back to business as usual. The change train is in motion, and businesses can either get on board or get left behind.
Some of the trends shaping the Great Reset include:
A proactive and dedicated focus on employee wellbeing and health
Formalisation of hybrid workplaces

and

flexible workspaces
A shift to hiring for skills and capabilities

rather than roles, and a

focus on internal mobility

, reskilling and upskilling of existing employees

An emphasis on the employee experience

and creating a compelling employee value proposition, with a focus on connection, socialisation and collaboration

A commitment to building a sustainable future

and creating a purpose-led organisation that employees can connect to

Creation and nurturing of diverse and inclusive teams
Greater accountability and monitoring

for businesses, leaders and employees attached to remote and flexible teams.
It's time for businesses to take stock of the current landscape and all the lessons learned over the last couple of years and recalibrate to a new normal. We'll continue to face challenges and opportunities, but putting people centre stage, empowering their productivity, allowing them to reconnect to each other and the company they work for is the key to harnessing the potential of the Great Reset. As Winston Churchill once said, "Don't let a good crisis go to waste".
We have some of the best minds in the business ready to help your team get set for the Great Reset – the perfect theme for your 2022 kick-off event! From rebuilding company culture to embracing change, these keynote speakers are experts in their fields, and their entertaining presentations are guaranteed to captivate.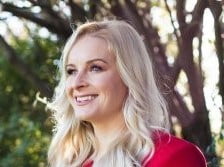 Dr Jess Gallagher: Are you Ready? It's not what you see, it's how you choose to see it.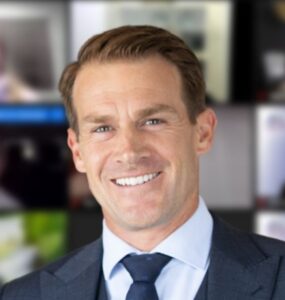 Anthony Laye: How to Take Action, Create Your Story and Master Your Story.
Turia Pitt: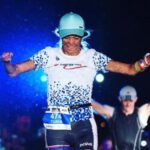 Surviving against overwhelming odds and rebuilding her life to defy every expectation placed on her.
Gilbert Enoka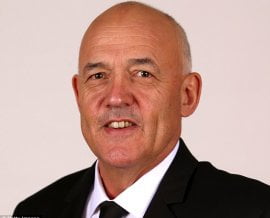 : Getting the team back together and moving forward as one with a simple set of values.
Dr Louise Mahler: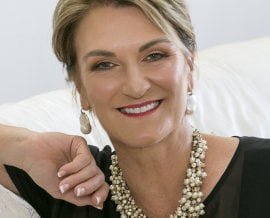 Break the habits that undermine your confidence and clarity.
Margie Warrell: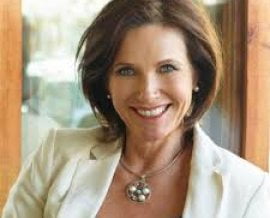 Change, even change for the better, is always uncomfortable.
Dan Gregory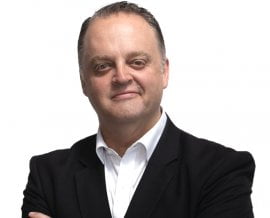 : Rethink the normal; How To Make Smart People People Smart.
Kurt Fearnley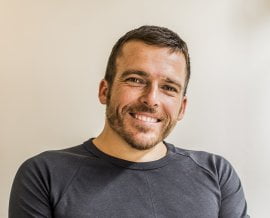 : Someone who will never stop. Someone who will never give up. Ever.
Christian Boo: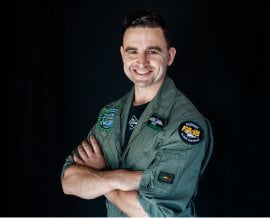 Mastering your communication and achieving perfect execution.
Michael Licenblat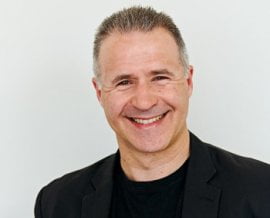 : Galvanising your team and building trust, loyalty and engagement.
Claire Madden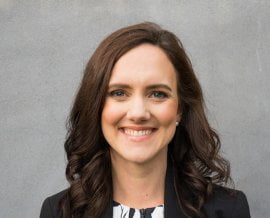 : Understanding our times is key in our strategy to respond.
Lisa McInnes Smith: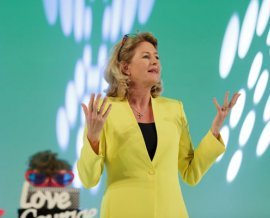 Most people are far more capable than you think, they just need a reason to take action.
Georgia Murch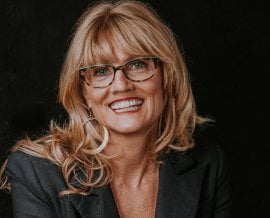 : Moving in the same direction, sharing the same vision and working as one.
Michael McQueen: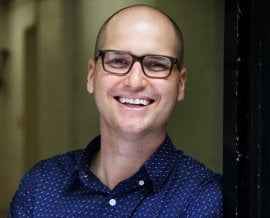 The future success and survival of your organisation rests on the ability to anticipate, prepare for and pre-empt disruption.
Andrew May: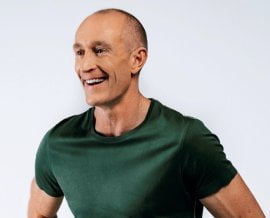 Embrace constant change and lead with optimism, positivity and clarity.
If you'd like an introduction to any of these presenters, or would like to engage any of our other motivational speakers to talk to your team about harnessing the opportunities that lie ahead, get in touch with us for a chat!