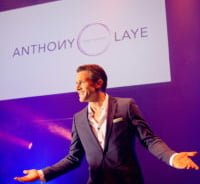 Keynote Entertainment is very pleased to announce that Anthony Laye has joined the team as one of our exclusive motivational speakers.
If you are looking for the perfect way to open or close your conference, ensuring that it will be remembered and talked about for months then we have you covered.
Some would call him a business speaker, some a motivational speaker, others would say corporate comedian – Anthony is hard to categorise! This allows him to inspire, educate and entertain a wide variety of audiences.
Continue reading "Make Your Next Conference Memorable With a Top Motivational Speaker – Open With A Bang"