In this new era of virtual communication, we need to create experiences that can take a group of people, separated by distance, and make them feel present and connected.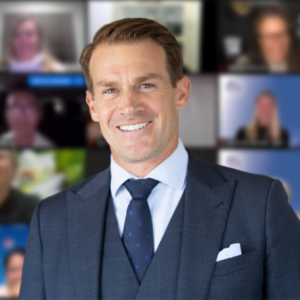 Break up the monotony of Zoom meetings and conferences and let Anthony Laye, celebrity Mentalist and TV regular, take your team on an interactive and hysterically mind-blowing virtual adventure that will leave them wondering – how the hell did he do that?!
Anthony's gobsmacking mind tricks are the ultimate virtual team-bolstering experience, full of wonder, magic and laughter. Losing your mind has never been more hilarious… or welcome!
For your chance to win one of 20 exclusive invites to Anthony's 'Virtually Impossible' theatre showcase on 8th September at 2pm, simply email us with your details.
Find out more about Anthony, or get in touch to talk to us about engaging him for your next event.