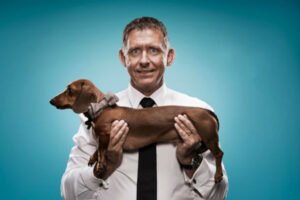 Corporate events are often a highlight of any organisations annual calendar. From annual conferences through to product launches, event managers are tasked to deliver an occasion which performs on many levels, promoting the company and products to internal and external stakeholders, while reinforcing the values and key messages of the organisation.
However, event managers face a balancing act between facilitating key formalities such as speeches, presentations and key results, while rewarding attendees with an event which is both enjoyable and memorable. By engaging and entertaining your attendees and ensuring they enjoy the event, they'll be more likely to stay engaged and interested and retain valuable information.
Entertaining events can do wonders for boosting employee morale. As the end of the year approaches, some employees may be feeling overworked and undervalued. A memorable conference, combined with a night out with the team, can make employees feel appreciated and improve employee satisfaction.
Continue reading "Corporate Comedians – The Missing Piece in Your Event Puzzle"