"We are put on this planet to live, create as much happiness, joy, love and positivity as possible and to make the world a better place for the next generation". These are the spoken words of one of Australia's most inspirational humans – Sophie Delezio.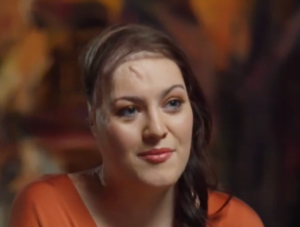 Sophie's start to life was unimaginable. At the age of 2, Sophie was involved in a horrific car accident, leaving 85% of her body covered in burns, and both legs below the knee along with one hand amputated. Three years later, Sophie was involved in another car accident, leaving her with multiple fractures and a brain injury, which resulted in 2 months of hospitalisation. Heart-breaking and overwhelming, Sophie's journey has been one of hardship and fight.
Many years, several surgeries and therapy later, Sophie is now a confident, ambitious young woman ready to take on the world.  Sophie has never let the accidents define who she is, and her positive energy has driven her to get on with her life – from sky diving to studying in London and finding love, this courageous young woman has a truly inspirational story to tell.
Sophie's story of courage and determination is one to raise your spirits.  Living her best life, Sophie will inspire many audiences, and that feeling of 'you've got this' will linger in conversations long after Sophie finishes speaking.
View Sophie on Anh's Brush with Fame:
To book Sophie for your next conference or event, call us on 1300 661 904 or send us an email with your details. You can find out more about Keynote and our team of inspirational and motivational speakers here.