Comedians

Select new category here

After Dinner Entertainers
Celebrities
Dance Bands
Feature Acts
Interesting Ideas
MCs & Hosts
Recording Artists
The Voice Artists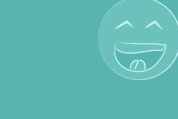 Comedians for Hire
Got the feeling that everyone at your event might need a bit of a laugh? We've got an extensive range of comedians for hire.
Booking a comedian can be quite risky. Just because you have seen a comedian on television and they were funny, does not necessarily mean they will work at your event. We have specialist staff in the field of comedy that will ensure your comedian or After Dinner Speaker will hit the mark and leave your audience laughing.
We have corporate comedians for hire to match a wide variety of audiences from young to old, laid back to conservative.
Those seeking some intelligent humour will find Anthony Laye to be great entertainment. Anthony Laye's presentations are high energy, with a focus on educating audiences on leadership, perception and understanding nonverbal communication. Serious topics are covered and audiences are engaged with Anthony's humour and energy.
Another popular comedian for hire with business audiences is Scott Williams. His keynote 'BUSINESS Fun! Damentals' explores the positive impact laughter and fun can have on employee well-being and workplace productivity.
Comedians can be useful for encouraging event attendance and improving morale. They are often chosen to provide light-hearted humour after in-depth topics have been discussed.
Dave O'Neil is a popular standup comedian, having performed at 14 Melbourne International Comedy Festivals, been part of successful radio teams and recently produced his own television pilot with Glenn Robbins.
Sam Pang is another popular comedian, who you would recognize from shows such as 'Have You Been Paying Attention' and 'The Front Bar'. Sam can leave any audience in stitches with his quick wit.