This year witnessed a major shift in the event industry with birth of virtual or hybrid events.
So it was only natural that motivational speakers who are one of the major assets of the events industry followed trend and adapted to the new world in events quickly.
Looking ahead we can expect to see hybrid and virtual events continue into the early part of 2020, with the most likely trend becoming groups of 100-200 people attending the meeting, then streaming to the rest of the company at their local offices or interstate.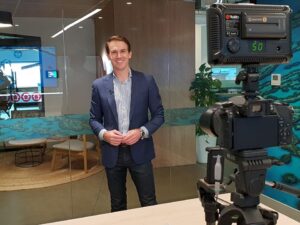 So while this format is still a necessity, you can expect all keynote speakers to still be available to participate in a hybrid virtual events. Many of them have had to recraft their skills to suit this style of event and one of the biggest challenges is delegate engagement. It is difficult but it can be done, check out this post from motivational speaker Anthony Laye Click here to view with some useful tips you should expect from your keynote speaker when booking them for a hybrid virtual event.
It won't be long until we are back enjoying the experience of meeting in person as there are certain things you just can't do online, like looking each other in the eye or picking up on nonverbal communication. We have always come together to plan, debate laugh and enjoy each other's company. But until then remember to take advantage of the virtual technology we all have available to us, and keep your team inspired by booking a motivational speaker.
Stay safe and keep smiling.
The Team from Keynote