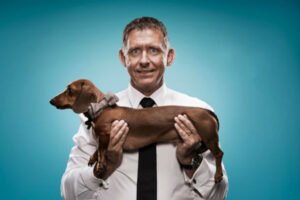 Corporate events are often a highlight of any organisations annual calendar. From annual conferences through to product launches, event managers are tasked to deliver an occasion which performs on many levels, promoting the company and products to internal and external stakeholders, while reinforcing the values and key messages of the organisation.
However, event managers face a balancing act between facilitating key formalities such as speeches, presentations and key results, while rewarding attendees with an event which is both enjoyable and memorable. By engaging and entertaining your attendees and ensuring they enjoy the event, they'll be more likely to stay engaged and interested and retain valuable information.
Entertaining events can do wonders for boosting employee morale. As the end of the year approaches, some employees may be feeling overworked and undervalued. A memorable conference, combined with a night out with the team, can make employees feel appreciated and improve employee satisfaction.
Furthermore, entertaining events have a significant impact on attendance and interaction. You have probably been to events where disengaged attendees choose to congregate at the bar with their existing social circle. Engaged attendees will feel more upbeat and be more likely to interact, network and stay for a longer duration. These attendees will also be more likely to attend future events, and spread positive word of mouth in person and on social media.
Event managers will go to great lengths to construct a suitable level of ambiance. A modern, stylish location, exquisite canapes and meals, and attentive beverage service are all hallmarks of a great event. What else can you do to ensure your guests have an enjoyable night? Make them laugh!
Many organisations now hire a comedian to act as a master of ceremonies in between the more serious aspects of your event. This takes the pressure off your other speakers who are now free to focus on their key messages, while keeping to audience engaged and entertained across the event.
Don't be afraid to aim big! With a little prior planning, a well-known comedian who has made you laugh on television or at a comedy festival, can be on stage entertaining your guests. Hiring a well known comedian has the 'wow factor' with attendees who now associate your company with being able to deliver the big names.
A common concern from event managers is that they don't want to risk offending certain audience members just to entertain others. Events must cater for all attendees – from senior management through to potential new clients, who don't wish to listen to a twenty-something-year-old making inappropriate and crude, below-the-belt jokes. Event managers know that they, as well as the company, will face criticism from hosting a comedian who fails to connect with their audience, or worse, offends some attendees.
To avoid this type of disaster, event managers can control this risk by discussing their needs with a speaker's bureau. A speaker's bureau will discuss with you the event format, goals of the event and what type of audience they must cater to. They will know which comedians are perfect to impress your audience, and which comedians are able to tailor their act to suit the audience. They will communicate your key requirements with the comedian and ensure they perform within comedy boundaries to leave a positive lasting impression on your attendees.
Below are five of our most popular comedians in 2018, due to their popularity, versatility and high levels of positive feedback we have received from event managers.
Dave O'Neil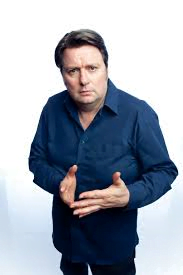 Dave O'Neil is one of Australia's most recognisable stand-up comedians. Audiences will be fans of Dave from having performed at 14 Melbourne International Comedy Festivals, numerous comedy clubs and over 50 episodes of Spicks and Specks.
Audiences may also recall Dave from the radio, where he has previously been part of the Nova 100 and Vega 91.5 breakfast shows.
After giving in to pressure from longtime friend Glenn Robbins, Dave has recently produced a television pilot, about his own crazy life, called Dave.
Dave has brilliant observational humour and genuine humility, which enables him to entertain and connect with a broad range of corporate audiences.
Read more about Dave O'Neil.
Kitty Flanagan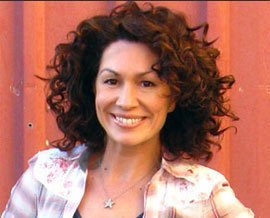 Kitty Flanagan is not only one of Australia's most popular comedians; she has made a name for herself on a global level. After being fired from her job in advertising in 1993, she gave stand-up comedy a go and hasn't looked back.
Kitty has performed at comedy festivals all over the world, including Edinburgh, Melbourne, Montreal, Kilkenny, Cape Town and Johannesburg. After spending eight years in the UK, she appeared on English television and was commissioned to write for BBC, Channel Four and Sky Television.
Audiences will recognise Kitty from her recent regular guest appearances on Network Ten's 'The Project' and 'Have You Been Paying Attention', as well as her 2017 comedy tour 'Smashing'.
Read more about Kitty Flanagan.
Sam Pang
Sam Pang has the ability to leave audiences in stitches with his quick and witty humour. Those who have watched Sam on the Network Ten show 'Have You Been Paying Attention' would have been impressed by his ability to crack a joke at the drop of a hat.
Sam has worked across a number of mediums and has demonstrated his diversity to engage with audiences from a variety of backgrounds. AFL fans are likely to also be Sam Pang fans, since 'The Front Bar' overtook 'The Footy Show' in television ratings.
Sam has provided humorous and highly regarded commentary for the Eurovision Song Contest and co-hosts Nova's breakfast radio show. He has co-written, co-directed and appeared in the short film 'Along, Together', which screened at the Melbourne International Film Festival.
As one of our most requested speakers, we recommend enquiring early to secure Sam's services for your special event.
Read more about Sam Pang.
Mick Molloy
Mick Molloy is a household name in comedy; a timeless veteran who has entertained many. With a career dating back to the late '80's, Mick's versatility makes him popular amongst all age groups and demographics. He has the ability to play the laid back larrikin and switch into the world's most hard-hitting critic when the situation arises.
Audiences middle-aged and older will remember Mick from the successful ABC comedy shows 'The D-Generation' and The Late Show, where he wrote and directed many of his own segments.
Mick has produced, written and started in a number of Australian comedy movies, such as Crackerjack and Bad Eggs.
Mick also presents the popular Channel 7 show 'The Front Bar' alongside fellow comedian Sam Pang. Their humorous and refreshing take on football has gained cult following, demonstrating that football shows can be funny without resorting to misogynist and offensive humour.
Read more about Mick Molloy.
Urzila Carlson
If you're looking for a highly acclaimed comedian, there are few who can match the list of accolades achieved by Urzila Carlson. These include 'Best Female Comedian' at the 2010, 2011, 2012 & 2013 NZ Comedy Guild Awards and the 'TV3 People's Choice Award' at the 2013 New Zealand International Comedy Festival. She also sold out four solo seasons at the New Zealand International Comedy Festival
Urzila regularly performs in Australia, where she has performed at the Oxfam Comedy Gala and been invited on ABC's Spicks and Specks.
Urzila's material is based on everyday experiences, but with a cheeky twist that both men and women can relate to.
Read more about Urzila Carlson.
Arrange a comedian to MC or deliver a guest spot at your next corporate event.
Contact us today to discuss your requirements and we will be happy to recommend a hilarious comedian appropriate for your audience and budget.
View the full list of comedians for hire.