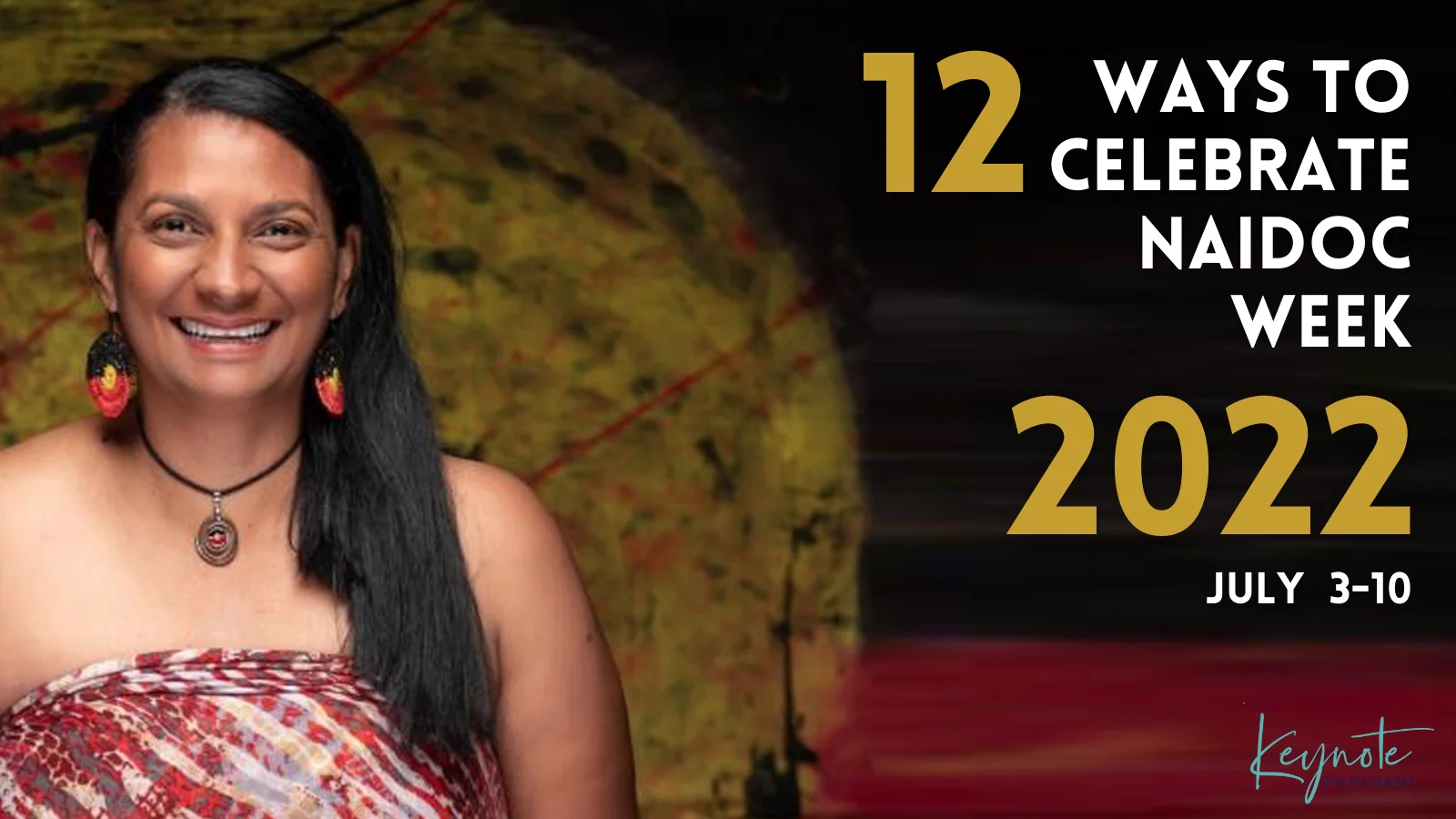 During the first week of July every year, NAIDOC festivities are held across Australia to recognise and celebrate the extensive history, rich culture and vast achievements of Aboriginal and Torres Strait Islander peoples – the oldest living continuing culture on earth.
This year's NAIDOC theme, 'Get up! Stand up! Show up!' is a call-to-action for all Australians to help acknowledge, protect and maintain First Nations cultures and heritages. It's a chance for everyone to better understand the challenges facing Indigenous communities, respectfully honour the traditional custodians of our land and help create real, enduring change. So how can you help? We're so glad you asked…
Take the time to learn
1) Learn about the traditional owners of the land you live and work on using the AIATSIS Map of Indigenous Australia
2) Learn how to deliver an appropriate Acknowledgement of Country
Show your support
3) If your business needs contractors for anything from graphic design to construction, consider choosing from the 3,500+ verified Indigenous businesses listed on Supply Nation Indigenous Business Direct
4)  Visit the Aboriginal or Torres Strait Islander exhibitions of museums and galleries online or in-person.
5) Looking for a book? Find one written and published by Indigenous authors and illustrators at Magabala Books
6) Support Aboriginal education by donating to Aboriginal education institutions such as the Tranby Aboriginal College
7) Donate to groups like the Australians for National Title and Reconciliation (ANTaR) and the Aboriginal and Torres Strait Islander Healing Foundation – they depend heavily on voluntary donations. And remember, donations are tax-deductible!
Create a NAIDOC Week event
8) Engage a motivational speaker of Aboriginal or Torres Strait Islander descent to talk to your team about the challenges they've faced and their journey to success. We can introduce you to a number of incredible Indigenous speakers, including:
9) Consider organising a fundraising event, and donating all money raised to charities such as the Healing Foundation, the Northern Australian Aboriginal Justice Agency or ANTaR. Our Indigenous motivational speakers are the perfect drawcard for a NAIDOC Week event!
Advocate and create change
10) Create cultural awareness programs or organise Cultural Competency training for staff – you can visit the Centre for Cultural Competence Australia to complete online training as a team
11) Implement a zero-tolerance HR policy for racism. Racist behaviour is never ok
12) Develop a Reconciliation Action Plan (RAP) to advance reconciliation in your workplace
We still have a long way to go to achieve equality between Indigenous and non-Indigenous Australians when it comes to issues like life expectancy, housing, justice and economic development. The challenges facing Indigenous communities in the workplace and beyond are real, and only by speaking up can we create positive change. NAIDOC Week is your opportunity to educate, inspire and implement sustainable actions that will endure well beyond the officially designated week.
As Nobel Peace Prize recipient Malala Yousafzai said, "There's a moment where you have to choose whether to be silent or stand up." This is yours.
How are you going to 'Get Up! Stand up! Show Up!'?
_____________________
With NAIDOC Week kicking off on July 3, now is the time to lock in an Indigenous motivational speaker to speak at your NAIDOC Week event. We have a number of wonderful speakers available, each with powerful stories that will bring to life the real challenges faced by Indigenous communities. If you'd like an introduction to Cathy Freeman, Shelley Ware, Nova Peris, Steph Tisdell, Narelda Jacobs or Isaiah Dawe, simply get in touch with us for a chat.