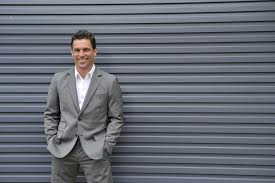 Chris Helder is acknowledged as one of the top business motivational speakers in the business. Ready and willing to share his expansive knowledge, Chris promotes positive change, delivering a high-impact presentation that resonates with audiences.
Combining innovative ideas with adaptive and applicable strategies, Chris' motivational speeches provide the solution to a range of problems found in the workplace.
His broad range of speaking topics includes altering the approach used when tackling problems, empowering individuals through the changes they can make, maximising communication to improve relationships as well as many more.
Chris' presentations are high energy and highly influential, equipping audience members with tools they can apply both to their business and personal lives. His presentations are renowned for making a significant impact in the lives of attendees in a short period of time.
He not only delivers impressive and motivating presentations, but also more intimate training sessions. Chris works with you and your team to produce a tailored training session that addresses your needs and concerns.
Speaking passionately to any audience, Chris is the perfect speaker for your event. He can open and close conferences or fill any speaking role you may have.
He has spoken to some of the biggest business names across Australia, the Asia-Pacific region, America and Europe.
As well as being a top rated motivational speaker, Chris' insights are also shared in his book 'Useful Beliefs: Because It's Better Than Positive Thinking'.
To request the pricing and availability of Chris's services, please contact us.