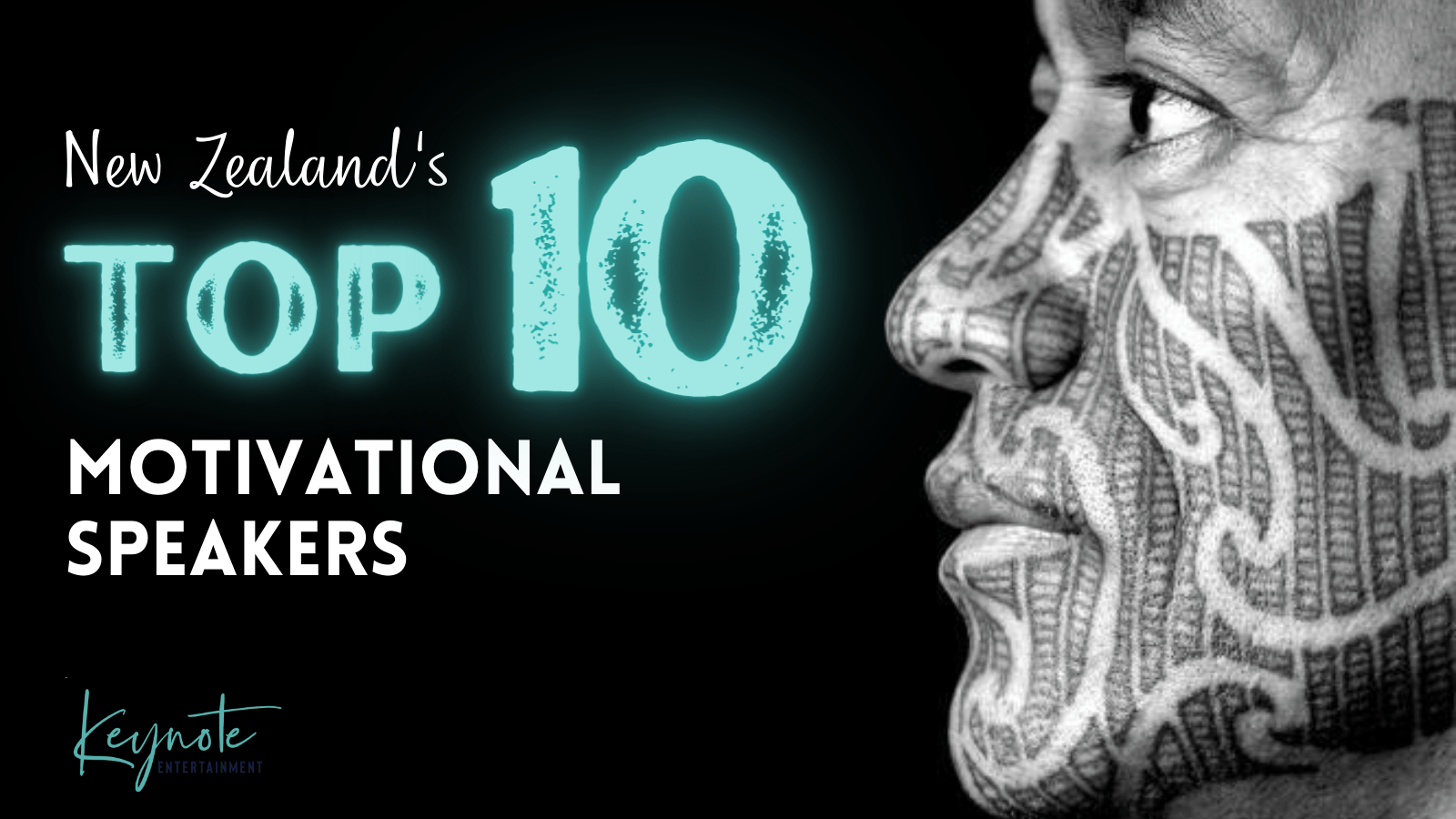 From the bustling city and volcanic fields of Auckland to the heart-pumping adventures and jaw-dropping natural wonders of Queenstown, New Zealand is a genuine tourist mecca. More than a rich blend of cultures, laid-back Kiwi charm and an abundance of sheep (at least 10 to every person – true!), its NZ's world-class natural attractions that steal the show. Think lush green hills and thermal springs, picturesque fjords and glaciers, magnificent mountain peaks and Middle Earth. Their Motivational Speakers also happen to be some of the best in the world – and we'd love to introduce you.
Whether it's New Zealand's first female Prime Minister, one of the world's best rugby players, the first Kiwi to reach the South Pole unsupported or the legendary man behind one of the world's best-known retail empires, our New Zealand Motivational Speakers are a cut above. Passionate, dynamic and thought-provoking, these 10 master storytellers are guaranteed to captivate and inspire your audience.
New Zealand's Top 10 Motivational Speakers
1. Ngahihi o te ra Bidois
Ngahi o te ra Bidois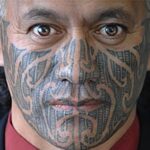 is 'The Face of New Zealand'. Blending ancient Maori wisdom with modern solutions, Ngahi cleverly uses his unique life experiences and extensive qualifications to educate, influence and inspire people to be their best. Ngahi's flawless speaking skills have taken him to all corners of the globe and earnt him worldwide recognition, with awards including New Zealand Speaker of the Year and multiple Inspirational Speaker of the Year awards. His uplifting, powerful presentation will have your audience on their feet, laughing, crying and inspired to act. Read more about Ngahihi here.
2. Tony Christiansen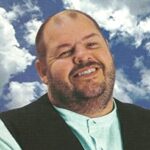 Despite losing his legs in a tragic train accident at the age of 9, Tony Christiansen's self-belief and incredible never-say-die attitude overcame every limitation set by others. His disability has never held him back – his list of accomplishments is truly extraordinary and includes: scaling the heights of Mount Kilimanjaro; becoming an athlete, swimmer and Paralympics' medallist; racing a two-man bobsled down the Utah Olympic Park route; qualifying as an open water scuba diver; becoming a second-degree black belt in Tae Kwon Do, as well as motor racing champion, certified lifeguard and qualified pilot. Oh, and he's also authored 3 best-selling books! In amongst all that, he started his own successful business, married and became a father. His stunning mindset and remarkable life story, told with humour and great passion, leaves audiences inspired to embrace the challenges that lie ahead. Read more about Tony here.
3. Dame Jenny Shipley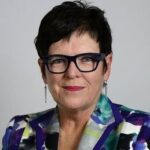 As New Zealand's first female Prime Minister, Dame Jenny Shipley is widely considered a formidable leader, a global economics expert and an authority on global mega trends. She currently sits on the board of The Club of Madrid – a group of around 100 former Presidents and Prime Ministers who give their time and share their expertise to promote democracy worldwide. As a member of the World Women's Leadership Council and Global Leaders Council for Reproductive Health, and having chaired Global Women NZ and Champions for Change, Dame Jenny is also an advocate and inspiration for women in leadership. Her business acumen is utilised in board positions across the globe, while she draws on her vast, rich knowledge base to share her tools for success and motivate and inspire the leaders of the future through her commanding presentations. Read more about Dame Jenny here.
4. Michael Hill
Michael Hill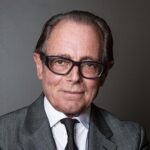 is a household name in the retail world. Founder of Michael Hill Jeweller, one of the world's most recognisable jewellery brands, Michael has achieved incredible success, growing his brand from 10 stores in 1987 to a chain of over 250 stores worldwide in 2022. Michael's personal achievements are also legendary – he's built a private golf course that has hosted the NZ Open and won numerous design awards, published a book about his success, won Ernst & Young's Entrepreneur of The Year award, been inducted into the World Entrepreneur of The Year Hall of Fame and been named NZ Herald Business Leader of the Year. He's also a wonderful motivational speaker, sharing his story and providing practical advice for achieving success in all areas of life. Read more about Michael here.
5. Kevin Biggar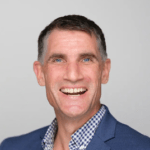 Kevin Biggar was a couch potato when he decided to take part in the 5,000km trans-Atlantic rowing race. An unusual choice for someone who hadn't rowed before and was prone to sea-sickness. But not only did he win, he set a new world record. He then set his sights on an even tougher challenge – the first ever unsupported trek from the coast of Antarctica to the South Pole and back. Is there ayone better qualified to talk about techniques to help teams take on and persevere through big, audacious challenges? With highly visual and entertaining presentations honed through years of experience hosting TVNZ's series 'First Crossings' and 'Intrepid NZ', audiences are riveted by Kevin's delightful combination of rollicking, outrageous anecdotes and insightful, practical advice. Read more about Kevin here.
6. Cam Calkoen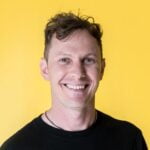 Being born with Cerebral Palsy didn't stop Cam Calkoen from chasing his dreams. Continually confounding expectations, Cam won gold medals in the 100 and 200 metres in New Zealand, Australia and Canada and went on to become a full-time speaker… not bad for someone who was told that walking and talking would always be a struggle! Cam's unique message inspires people to believe things are possible way beyond their thinking, providing stories, tactics and strategies to enhance wellbeing, thrive beyond adversity, build a positive mindset and enhance resilience. And he delivers his presentations in authentic, mesmerising style – little wonder he was awarded NZ Speaker of the Year in 2020! Read more about Cam here.
7. Bruce Cotterill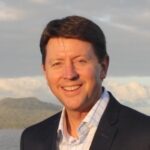 Bruce Cotterill is a passionate transformation leader and highly regarded advisor to business leaders. As a five-time CEO and professional director with a portfolio comprising six boards, Bruce has extensive experience across a range of industries and is renowned for creating the '7 Principles of Profit'. As a master storyteller, he shares his personal stories of business transformation with humour and engaging style, and provides helpful resources and tools to inspire people to become better leaders and improve their business performance. Read more about Bruce here.
8. Gilbert Enoka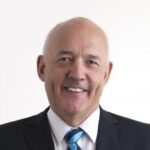 Gilbert Enoka has worked with the business and sporting elite on performance enhancement for over twenty years, building a reputation as NZ's leading mental skills coach. Having worked as a mental skills coach for the All Blacks, Canterbury Crusaders, the Silver Ferns and the Black Caps among others, Gilbert cleverly applies his insight into the psychology behind success in world-level sport to everyday life. He thrives on preparing people for the hurdles that life puts in front of them, and presents brilliantly on leadership, performing under pressure, mental management, strategic planning, effective business management and building thriving cultures. Read more about Gilbert here.
9. Jamie Fitzgerald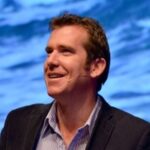 In 2007, Jamie Fitzgerald became the first Kiwi ever to reach the South Pole unsupported on foot with fellow adventurer Kevin Biggar. Their 52-day expedition created media attention worldwide for the business-like approach they took to reach their goal – an approach that has seen Jamie succeed in many other areas of his life too. A world record for crossing the 5000 km Atlantic Ocean in a tiny rowboat, elite representation with New Zealand Rowing and double New Zealand representation in rowing and surf lifesaving as well as professional achievements on an equally impressive scale. Hundreds of thousands of people around the world have benefited from Jamie's insightful and compelling messages. Whether it's dealing with uncertainty, team effectiveness, goal setting, communication or dispute resolution, Jamie's unique approach to success is guaranteed to inspire and motivate. Read more about Jamie here.
10. Sir Graham Henry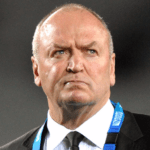 Sir Graham Henry is one of the most successful rugby coaches of all time, having coached the All Blacks to 88 wins from 103 Tests for a winning percentage of 85.4 per cent. He's also a five-time Coach of the Year award winner and World Rugby Hall of Fame inductee. With experience playing first-class sport himself, and with a successful teaching career behind him, Graham is as comfortable on the podium as he is on the pitch. His speaking skills are in demand around the world, and you'd be hard-pressed to find anyone better qualified to talk about succeeding in a high-performance environment, team culture, motivation, development and leadership. Read more about Graham here.
_____________________
With so much incredible Kiwi talent on offer, it really was supremely difficult to select NZ's top 10 Motivational Speakers! If you have a brief for us we'd be happy to provide you with a curated list specific to your needs… simply get in touch with us for a chat to get the ball rolling!