Amazon has finally launched in Australia and is set to change our business landscape.
In this short 2 minute video, consumer and retail expert Amanda Stevens shows how your customers could be impacted.
Amanda quickly shares:
• Why customer experience is the number one factor for business survival.
• Drones will soon be delivering our goods straight to us.
• Increasing expectations around customer service.
• How Amazon provides a masterclass in what a seamless digital experience looks like.
• V Tailing (Voice Activated Retailing)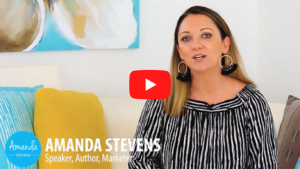 Get in touch with Keynote Entertainment to discuss how Amanda can prepare your team for the future of retail and customer service.