"To handle yourself, use your head; to handle others, use your heart." – Eleanor Roosevelt
Effective leadership has always been critical to the success of a business, but the definition of what it takes to be a good leader has evolved greatly over the last two years. While the fundamentals of good leadership hold tight, our pandemic learnings have necessitated a whole new set of critical leadership skills for future leaders. So as we head into a post-pandemic work world, what exactly will it take to be a good leader?
For businesses to flourish in a post-Covid work world, where a hybrid workforce is likely to be the norm, the next generation of leaders needs to embrace the lessons learned through the pandemic and lead their team with empathy and integrity. Leaders will need to be humble, tech-savvy, collaborative, trustworthy, kind, flexible, positive, authentic and innovative. They'll need to possess emotional intelligence, be a visionary guide and an enthusiastic cheerleader for their team. Not much to ask, right?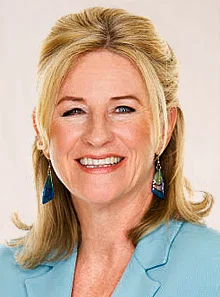 According to Lisa McInnes-Smith, renowned performance expert and author of 7 best-selling books, heading into the post-covid era the best leaders "are not only self-aware and clear in purpose, but they have also developed daily habits and patterns that motivate and influence their team in a flexible working environment."
Lisa believes that best-practice bosses of the future need to demonstrate their leadership by:
1. enabling their team to feel cared for while they work from home
2. focusing on the high-value behaviours that bring results both personally and professionally
3. helping people transition between workplace situations
4. creating an atmosphere of open communication
5. developing a culture where different views benefit the team
6. helping people manage their own performance and monitor their personal wellbeing
7. helping people keep a sense of humour about their situation
8. leading discussions around personal and team wellbeing
LinkedIn Learning's 2021 Workplace Learning Report revealed similar findings, with communication across remote or distributed teams and emotional intelligence ranking as two of the most important skills required.
Revered American business executive and philanthropist Sheryl Sandberg once said, "True leadership stems from individuality that is honestly and sometimes imperfectly expressed… Leaders should strive for authenticity over perfection."
If you're looking for a prime example of this, someone who embodies all the key attributes of a good leader, look across the ditch to Jacinda Ardern, New Zealand's treasured Prime Minister. Her live Facebook chats, relatable style and kind actions resonate with people on an emotional level, while her clear, decisive political leadership has earned an unparalleled level of trust from her countrymen.
As Lisa McInnes-Smith says, "the quality of an organisation's performance depends on the quality and depth of its leaders." And it seems that to be a good leader in the post-covid era, you need to lead with genuine care and compassion. As far as silver linings of the pandemic go, we think that's a pretty special one.
________
Lisa McInnes-Smith is a gifted communicator, passionately inspiring people to elevate their performance with simple, practical steps. She's presented to more than 2 million people across 26 countries, authored 7 best-selling books and is the first person outside North America to be inducted into the international Speaker Hall of Fame. Imagine what she could do for your business! One of the most uplifting and entertaining motivational speakers out there, Lisa will inspire your team to greatness – talk to us about engaging her for your event today!