We've almost made it through another year. And these days, that's quite the achievement! From remote work to home-school to lockdown (again… and again), there hasn't been much to laugh about in 2021. But we've emerged in one piece – even if that piece is a little bedraggled and frayed at the edges. And you know what? We reckon that deserves one hell of a celebration.
Fun fact. You know how they say, "Laughter is contagious"? Well, it really is. It's scientifically proven. Laughter triggers a response in the premotor cortical region of the brain, which prompts the facial muscles to smile in response to the sound. Laughter also releases endorphins in the brain via opioid receptors, creating a euphoric feeling (kind of like opioid drugs, without the obvious downsides), as well as serotonin – the same brain chemical targeted by antidepressants. AND it turns out laughter really is the best medicine too, with an anti-inflammatory effect that protects the heart muscles and blood vessels from cardiovascular disease. Seriously.
SO, we think the best gift you can give your team this festive season is a great big belly laugh!
Here are our top picks for virtual end-of-year party entertainers guaranteed to put the smile back on your team's faces…
Dave Hughes & Dave O'Neil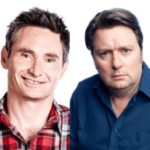 : The two Dave's team up to host a memorable virtual version of Network Ten's hit show, 'Hughesy We Have a Problem'. If Julie from your Finance department is having an issue, Dave and Dave will solve it!
The Umbilical Brothers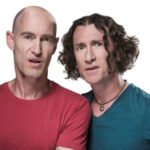 : This hilarious award-winning duo have been delighting stage, film and TV audiences across the globe for more than 30 years. Their hit performances provide a fast-paced mix of movement and sound that will leave you shaking your head in awe and laughing like a hyena!
Anthony Laye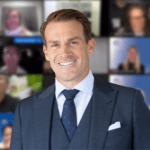 : Let Anthony take your team on an interactive, mind-blowing virtual adventure that will leave them wondering – how the hell did he do that?! Full of gobsmacking mind tricks, magic and laughter, losing your mind has never been more hilarious!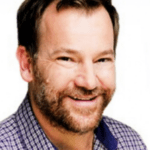 Anthony Lehmann: Accountant turned full-time funny person, Lehmo is one of Australia's most well-known and in-demand comedians. Having headlined at some of the world's largest venues and hosted regular gigs on radio and TV, Lehmo's brilliant comedic talent will leave your team in stitches!
Lizzy Hoo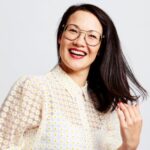 : Lizzy is a writer, noodle enthusiast, designer, actor, rugby lover and rescue-greyhound owner. And she's also one of Australia's most popular comics, regularly performing to sold-out crowds at international Comedy Festivals worldwide. Your team will fall in love with her!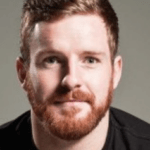 Nick Cody: With a heap of Australian and International TV & movie credits to his name, as well as regular radio & podcast gigs, Nick is a comedy superstar. He's performed sold-out shows around the world, earning rave reviews for his insane ability to make people laugh 'til they cry!
Wayne Shapiro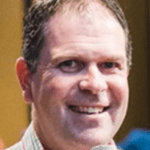 : Throw out every preconceived idea you've ever had about the Trivia Quiz! Wayne tailors a quiz for each audience, using his quick wit and incredible hosting talent to bring teams together, maximising engagement, camaraderie and involvement and keeping the laughs rolling.
 Kat Davidson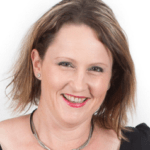 : As a professional improviser, Kat's unique storytelling ability will have your team in fits of laughter as she tackles relationships, observations and random events with equal passion. It's easy to see why Kat's comedy shows are regular sell-outs!
Every single one of these entertainers can turn your virtual end-of-year party into the hit of the year. And you can rest easy knowing that we'll make sure your entertainment runs smoothly… even if it's the only part of your year that does!
If you'd like to secure any of these entertainers for your virtual end-of-year celebration, get in touch with us for a chat – but you better be quick, these guys are popular!