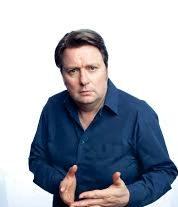 Q. So how do you run a 'funny' virtual event?
A. Let someone else do it for you!
In its fourth success season, the hilarious Network 10 program 'Hughesy We Have A Problem' is now virtual and ready for your next event!
Dave Hughes and Dave O'Neil team up to host this memorable virtual show online. Following the same scenario as the TV show, Hughesy and popular comedic Dave O'Neil will solve all your company problems and leave your staff laughing and wanting more. Nothing is too much for these boys! If Julie from Finance is having an issue, they will solve it !
Dave and Dave have been hosting this successful virtual online event during the lockdown and feedback has been fantastic.  Clients are loving the concept allowing staff to switch off and enjoy some great entertainment while staying connected as a team.
How it works is simple! Companies collaborate with staff and submit their PROBLEMS prior to the event and then Dave and Dave will help them with solutions! This incredibly funny event can be live streamed or pre-recorded and tailored to your needs.
A fun activity, great for company culture and making sure you stay connected.  These little initiatives make the difference for everyone's mental health given the current global state. So……if Julie from Finance is having an issue, then Dave and Dave will solve it….well at least they will attempt to!
For other great speaker options and ideas please visit our website.