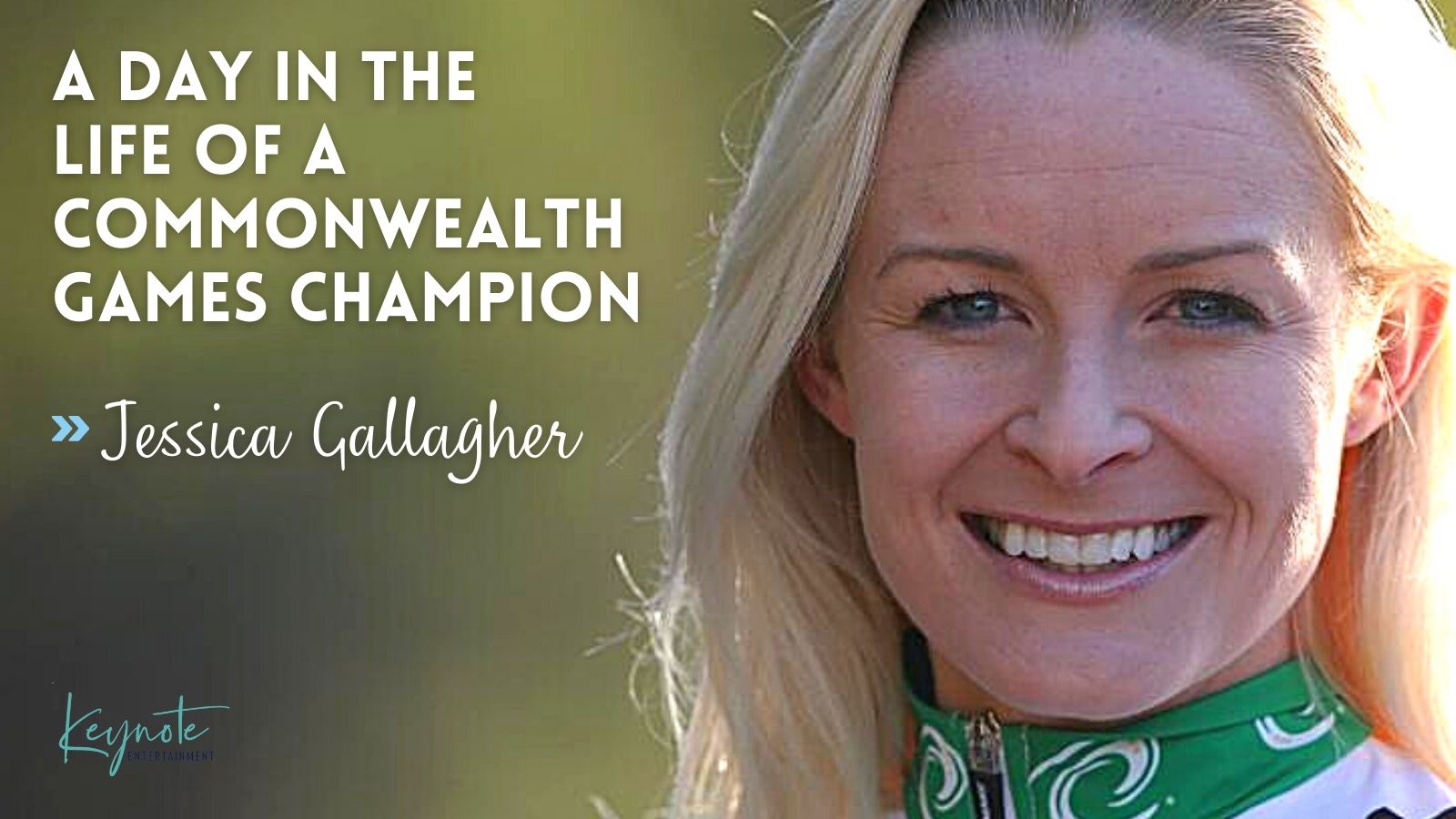 ** Commonwealth Games update: Congratulations to Jessica Gallagher and her sighted pilot Caitlin Ward on winning GOLD in both the tandem sprint and the 1km time trial!! **
"What separates an ordinary woman from an extraordinary one? The belief that she is ordinary" – Jody Williams, Nobel Laureate
Ever wonder what the life of an elite athlete is like? The routine, the dedication, the sacrifices made and the hours of work required? We go behind the scenes with Australian Summer and Winter Paralympic medallist Jessica Gallagher in the final stages of her preparation for the 2022 Commonwealth Games in London and, just six weeks later, the 2022 World Rowing Championships in the Czech Republic.
As a kid, Jessica Gallagher always loved sport. Her mum was an all-round athlete, and Jessica loved watching her run around the netball court. Following in her mum's footsteps, Jessica was passionate about both netball and basketball – and pretty good at them too, representing Victoria in both sports.
In her Geelong backyard Jessica dreamed big, playing out her own victories, picturing herself shooting the winning goal, decked out in the famous green and gold. However, at the age of 17, she lost the majority of her sight and was diagnosed with a rare, degenerative eye disease. Jessica believed her childhood dream of representing Australia was over.
Never in a million years did Jessica imagine that through the world of Paralympic sport, she would go on to represent Australia in four different sporting disciplines.
It's been 16 years since Jessica started her Paralympic career, initially in track and field before transitioning to alpine ski racing. In 2010 Jessica became Australia's first female winter Paralympic medallist when she won a bronze medal in the Slalom at the Vancouver Winter Paralympics. She moved between the two sports for the following four years, winning World Championship medals in Long Jump and Javelin before taking home a bronze medal at the 2014 Sochi Winter Paralympics. It was after these Games that Jessica learnt her premier track and field event, Long Jump, had been removed from the next Summer Paralympics to be held in 2016.
With the dream of winning Summer and Winter Paralympic medals, Jessica made the decision to try a third sport, track cycling. It was at the Games in Rio that Jessica became the first Australian athlete – Olympic or Paralympic – to medal at both a Summer and Winter Paralympic Games when she won a bronze in the 1km time trial.
It's track cycling that will take Jessica to the 2022 Commonwealth Games, and rowing – her most recent sporting transition – that will take her to the 2022 World Rowing Championships.
So what does it take to be a successful multi-sport athlete? We asked Jessica what a day in her life is like… and fair warning, it's exhausting just to read!
In sport, they say it takes a village, and for Jessica nothing rings truer with a dedicated team guiding and supporting her. Planning and preparation in scheduling ensures Jessica's time can run efficiently whilst she manages her training loads and multiple work commitments.
Most days Jessica begins well before the sun rises with a rowing session on the Yarra River in Melbourne. The rest of her day generally includes a mix of either track cycling sessions at the velodrome, a gym workout, erg or watt bike sessions intertwined with speaking engagements, Osteopathic work or administration work for the variety of roles she has outside of sport. No week is ever the same as the last.
Jessica's load is a heavy one, but it's a choice she happily made because – as she says – it's not every day you have the privilege of representing your country in two sports! Managing her energy is something she is constantly aware of, and over the years Jessica has learned to listen to her body. Through past experiences (good and bad!) she now understands when she can push, and when she needs to take a step back and regenerate from the demands on her body and her time.
As a qualified Osteopath, Jessica knows about the body, and there's no doubt that her deep understanding of the physiological and biomechanical aspects of her sports comes in handy when transitioning from one sport to another. But she credits her team – which includes her tandem pilot, domestic and Australian cycling and rowing coaches, rowing crew mates, training buddies, strength and conditioning, nutrition, allied health (Osteo, Physio and massage), sports administrators and bike mechanics – with helping her maintain peak physical fitness.
So what motivates Jessica? The pathway getting there, the highs, the lows and everything in between. It's what she learns about herself through these experiences that motivates her to keep pushing her boundaries.
Whilst there isn't a lot of downtime leading into the Commonwealth Games and World Rowing Championships, it's the road Jessica chooses to take.  Her life outside of sport is just as important to her, so in amongst training and competitions are speaking engagements, seeing patients in her private Osteopathic practice and the relevant work involved as a Board Director at Vision 2020 Australia and ambassador for Vision Australia and Seeing Eye Dogs Australia.
For now, relaxation time is rare. But for Jessica, she wouldn't have it any other way. Her choices afford her the privilege of chasing opportunities, and a journey to learn, grow and discover who she is and what she is capable of doing. And for Jessica, that's what it's all about.
We wish Jess all the best for the Commonwealth Games and World Rowing Championships, and look forward to following her incredible journey!
_____________________
As a sight-impaired high-performance athlete, Jessica Gallagher isn't short on courage. Hurtling down a mountain at 100km/hr with someone else acting as your sight, or riding a tandem bike you can't control at 68km/hour certainly takes oodles of it! As one of our most popular motivational speakers, Jess shares her unique journey with audiences worldwide, warming hearts and challenging people to see the world from a whole new perspective. She gives audiences practical tips and tools to create positive and sustainable habits to help them live their best life, inspiring them to break the boundaries of possibility. If you'd like to talk to us about engaging Jess for your next event, get in touch with us now!