Dan G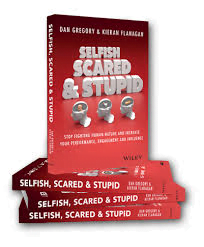 regory and Kieran Flanagan are Motivational Speakers and top behaviour research strategists who aim to increase performance and working relationships in employees by ensuring they are equipped with the skills needed to succeed. Their motivational speeches and applicable strategies ensure audiences feel inspired to achieve their desires and reveal the psychology behind decisions.
Kieran is one of the youngest Creative Directors to have led a company and now works to raise awareness of humanity and its impact on customer relations. Dan is the President and CEO of The Impossible Institute where he utilises innovation and motivation to encourage changing individual mindsets.
Dan and Kieran are both passionate about what drives business and the thinking behind a company. They delve deep into thoughts to study human nature and how it affects business.   
Both give enjoyable and memorable speeches which resonate with audiences and leave them with useful tips and strategies to improve their lives.
With expertise in branding and marketing, the duo is often separately sought out by large companies including Coca-Cola, TEDx and Vodafone.
Dan and Kieran's co-authored book 'Selfish, Scared and Stupid: Stop Fighting Human Nature and Increase Your Performance, Engagement and Influence', has helped individuals across the nation motivate themselves and unlock their true potential. It draws on psychology, fear and key aspects of motivation to tell the truth about behaviours and help benefit businesses. An important read for anyone who wants to improve business, this book is informative, eye opening and educational.
We have a limited number of copies to give away, so for you chance to receive one please email justin@keynote.net.au