While the uncertainty of border closures continue, a safe way to ensure your event does not get held up is to use a motivational speakers in your home state.
Australia has a great range of Keynote speakers located in each of the home states and territories, and you can view a list of each of these speakers by clicking one of the below links:
Top Motivational speakers based in Sydney
Top Motivational Speakers Based in Melbourne
Top Motivational speakers based in Perth
Top Motivational speakers based in Brisbane or Sunshine Coast
Top Motivational speakers based in Adelaide
Top Motivational speakers based in the ACT
Top Motivational speakers based in Tasmania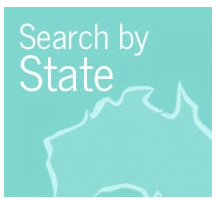 A common trend at the moment for business events is organisations running their conferences with only their local audience in each state and then broadcasting to all other territories. This is a way to create engagement in each location and for satellite offices to feel like they are not being left out. But to truly make sure it is an interactive experience for all, the best results will come from booking for a speaker to present at each office and broadcast to the other territories. This way every gets that energy and excitement that comes from a live presentation..
This can work by having an MC in Queensland, a sales speakers in Sydney, a keynote speaker on company culture from Melbourne, a motivational speaker from Adelaide and your conference closer in Perth….. What better way to bring as many people as possible into the experience.
At Keynote we are here to help with all of your motivational speaker needs needs, so if you are finding it difficult to pick the best keynote speaker for you conference, get in touch with one of an expert agents will be able to find the right speaker to match your needs.