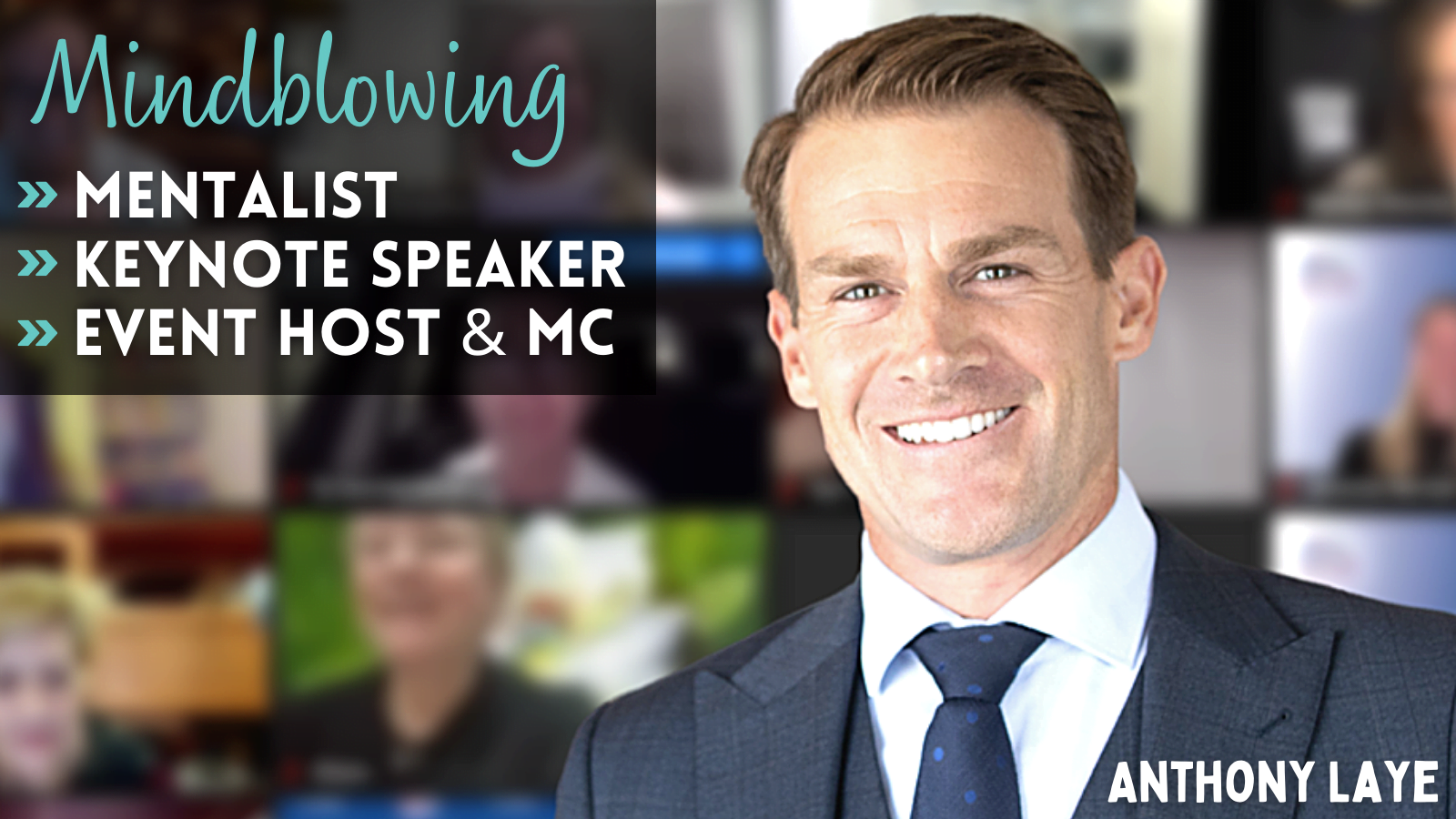 Whether he's blowing minds with his breathtaking mastery of illusion, empowering audiences as a keynote speaker or expertly working the crowd as MC, Anthony Laye has earned his reputation as one of the world's premier entertainers.
It's not often you find someone so adept at entertainment in all its forms. But creating a lasting impression is what Anthony Laye does best, and his unique skillset enables him to do that in an astonishing number of ways.
The Mentalist
Nothing keeps an audience on the edge of their seat like a game of Russian roulette with a live nail gun! With a captivating blend of showmanship, sharp observation, psychology and illusion, Anthony takes audiences on a gobsmacking journey full of laughs and wonder, leaving them with a sense that they're not the only one in control of their thoughts. Unique, interactive and absolutely unforgettable, Anthony's performance is guaranteed to deliver maximum impact!
The Keynote Speaker
Anthony's innate ability to connect with people has helped him become a brilliant mind-reader. But as he proves in his presentation about the power of human connection, you don't need to be a mind-reader to build rapport and communicate with influence. One of our most highly sought-after motivational speakers, Anthony empowers audiences with practical strategies to make them more effective listeners, observers, communicators and influencers – at work and at home. They'll discover how to decode human behaviour and learn the secrets behind communicating with confidence in this highly entertaining keynote.
The Event Host and MC
These days, hosting an event is about more than a quick intro and a welcome skit. It's about creating a flow between formalities, keeping the event on schedule, entertaining the crowd and ensuring the energy is right for the whole night. Next generation MC's pilot the entire event experience, and it takes an expert to steer the ship. Thanks to thousands of hours at the helm, Anthony is one of the best there is!
Whether you're looking for an entertainer, MC, keynote speaker or a clever blend of the three, Anthony Laye has the talent and experience to take your team on a journey they'll never forget. If you'd like to talk to us about engaging him for your next event, get in touch with us now for a chat!