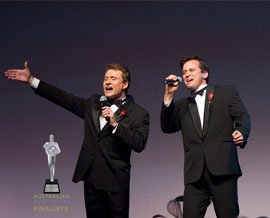 Travels From New South Wales
Australia's most popular, enduring and respected corporate entertainment acts
Featuring the talents of four award-winning stars of musical theatre, The Leading Men create incredible replications of some of the stage's most beloved musicals.
Covering everything from 'Beauty and the Beast' and 'Hairspray' to 'West Side Story' and 'Phantom of the Opera', The Leading Men exude elegance.
Featuring two medleys, The Leading Men are able to adapt their performance to suit any event and audience.