Most Popular

Select new category here

Adventure & Challenge
Branding & Marketing
Business Coaching
Business Speakers
Celebrity Chefs
CEO
Change Management
Communication
Customer Service
Diversity & Inclusion
Economists
Education Speakers
Entrepreneur
Facilitators
Finance and Investment
Futurists & Future Trends
Health & Lifestyle
Human Resources
Innovation
Inspirational
Leadership
Military Speakers
Mindfulness & Mindset
Motivational Speakers
Olympians
Sales
Social Media
Sports Heroes
Sustainability and Environmentalists
Team Building
Travelling Speakers
Women in Business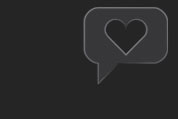 Most Popular Keynote Speakers
This carefully crafted list includes our most popular keynote speakers who time and time again receive rave reviews from clients. We have also featured some newcomers who are turning heads and making quite a stir!
These popular speakers are respected leaders in business, leadership, comedy, health and lifestyle or have the ability to inspire audiences with their stories of overcoming harsh adversity.
If your unsure which speaker would be the most appropriate for your audience, contact us and we'll be happy to recommend some suitable choices.
Most Popular Traveling From:
Need help finding the right person? Please Contact Us so we can help you with your specific requirements.