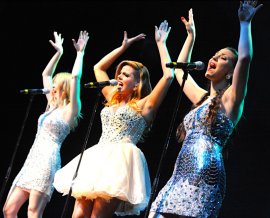 Travels From New South Wales
Bringing some of the most recognised female music to life
Bringing some of the most recognised female music to life, The Diamonds feature the talents of three experienced singers.
With a focus on some of the original sisters of music, their repertoire includes Aretha Franklin, Patty Labelle, Dusty Springfield, The Supremes, Gloria Gaynor, Madonna and Lady Gaga.
With stylish choreography and show dynamics, The Diamonds capture any audience's attention. They are able to tailor their show to suit any time slot and event needs.