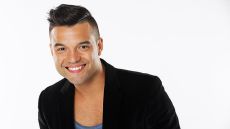 Travels From New South Wales
C Major (Carlos Velazquez), epitomises high energy Latin music with his energising R'n'B performance. Having recently produced music with industry stars Stan Walker and Timomatic, C Major has established a huge following in Sydney. His smooth vocals served across pop, Latin, R'n'B and soul genres has seen him become a mainstay on the Sydney music scene.
Comparisons to Ricky Marty are inevitable due to his Argentinian and Uruguayan heritage. In fact Ricky Martin hand-picked C Major for his team in the 2014 season of "The Voice".
To book C Major for your event or conference, please call 1300 661 904 and we will gladly assist you