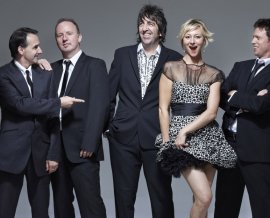 Travels From New South Wales
Combining in-demand musicians with favourites from the past four decades
Combining the extensive expertise of some of the most in-demand Sydney musicians, Whooshka! offers a musical experience like no other. Featuring music from the past four decades, the band offers something for everyone.
Whooshka! have shared the stage with big name bands and musicians, including INXS, Lionel Richie, Crowded House, and The Cure. They have performed at countless events, including NRL finals, the Sydney Olympics and the Australia Day Ball in Tokyo.
Forging a reputation for themselves, Whooshka! enhances any event they are performing at. They have the dancefloor filled from the very first to the very last song.