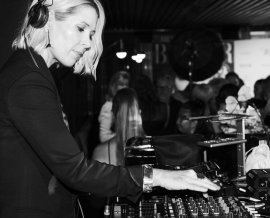 Travels From New South Wales
A DJ for sophisticated music lovers of life
DJ and Vocalist, Niki De Saint, is an experienced musician and music stylist who specialised in luxury events worldwide.
Niki creates bespoke music content for boutique hotels and Michelin Star restaurants, as well as performs live DJ sets to international clients.
She is a favourite amongst creative industries, and is able to perform at a range of events including award ceremonies, film festivals and runway shows.
Niki is a true professional who sets the perfect musical soundscape, enhancing the VIP experience. She is the DJ for sophisticated music lovers of life.