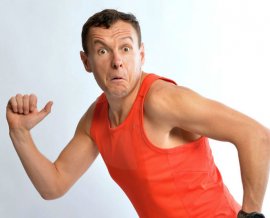 Travels From South Australia
Combining boundless energy, killer smile, and comedic wit, Mickey D creates and shares world-class comedy with his audience. Boasting natural comedic skills, he is an incredible host or MC, leaving his audience in stitches.
At just seventeen, Mickey D took the comedic world by storm as he made the national finals of JJJ's Raw Comedy in Australia.
In 2000, he performed at the Adelaide Fringe and Melbourne International Comedy Stage, and has since performed at a wide array of international comedy festivals.
You May Also Be Interested In