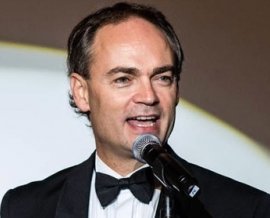 Travels From New South Wales
An entrepreneur in Action
As an entrepreneur with global business experience, Darryl Lovegrove his dedicated to high-quality, enjoyable entertainment. Co-creator of the world-famous corporate entertainment act "The Three Waiters", Darryl has turned the simple performance into a thriving international business that continues to revolutionise the entertainment industry.
Darryl is able to speak to audiences, delivering his own story that dictates his business experience including start-ups, as well as developing overseas business ventures. Daryl focusses on goal setting, leadership, quality as a differentiator and customer orientation.
As a trained and award-winning vocalist and performer, Darryl also delight audiences as he closes his presentation with the power of music.