Social Media

Select new category here

Adventure & Challenge
Branding & Marketing
Business Coaching
Business Speakers
Celebrity Chefs
CEO
Change Management
Communication
Customer Service
Economists
Education Speakers
Entrepreneur
Facilitators
Finance and Investment
Futurists & Future Trends
Health & Lifestyle
Innovation
Inspirational
Leadership
Motivational Speakers
Sales
Sports Heroes
Team Building
Women in Business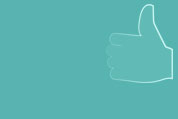 Social Media Speakers
Social Media used to mean watching the telly with friends or someone reading the newspaper over your shoulder. It's a whole lot different these days, one of these Speakers can make sense of all of it all and get your a social media strategy up to speed qu
Social Media Traveling From:
Twitter, Instagram, Facebook, Linked in, Pintrest, Google +, Flickr…. There is a lot to get a handle on.
Where do you start and how do you get your team to use it to its best capacity.
You need a social media strategy for your organisation so you can really expand you reach, communicate your message and make sure that your people are following it. Without this, you could quickly get lost in the social media woods.
Social media needs to be taken seriously and you must stay on top of the latest trends. We have a range of social medial strategists that will make sure you make the most of this ever evolving form of communication.
Need help finding the right person? Please Contact Us so we can help you with your specific requirements.