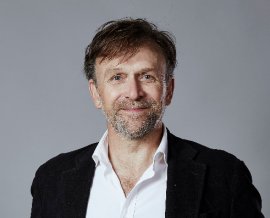 Travels From Victoria
World-renowned social entrepreneur and motivational speaker who consults organisations helping them find their place in a rapidly changing global market place.
Nic first worked in the corporate world of hospitality and stock broking. At the height of the 1980's boom Nic left London for Liverpool where he started the Furniture Resource Centre. Nic went onto build the Furniture Resource Centre into the UK's leading social enterprise. His work to provide assistance and employment opportunities to vulnerable people was acknowledged by being awarded the MBE.

Nic was ordained as an Anglican priest in 1996.

In 1998, Nic emigrated from the UK to Australia where he was the CEO of the Brotherhood of St Laurence to 2004. His inspirational work at the Brotherhood earned him an Australian Centenary Medal.

In 2004 Nic founded and led for-profit environmental and social purpose businesses Easy Being Green and Cool nrg International. These businesses have worked with Governments, the World Bank, UNFCCC, global financial institutions and some of Europe's leading companies to develop and deliver grounding breaking climate and antipoverty programs globally – delivering over 40 million energy saving light bulbs to households, saving over US$825 million in energy costs and cutting 10 million tonnes of CO2. Cool nrg International established the world's first Clean Development Mechanism Program of Activities approved by the UN.

Nic is currently working with and advising a range of start ups in IT and the arts and is the angel funder and strategic advisor to oursay.org.

Nic is a frequent motivational speaker on prestigious international platforms and is one of the first 30 social entrepreneurs selected to join the Schwab Foundation for Social Entrepreneurship. Nic is now a communicator, author and consults to organisations helping them to change, lead and find their place strategically and culturally in a rapidly changing global market place.