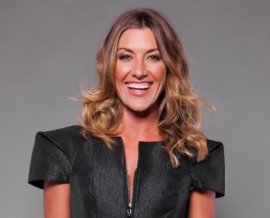 Travels From New South Wales
Established Australian television and radio journalist, keynote speaker & media consultant
Authentic, bubbly and engaging,Talitha Cummins is an established Australian Television and Radio Journalist, keynote speaker & media consultant. With more than 16 years of journalism experience, Talitha's most recent role was as News Presenter on the Seven Network's 'Weekend Sunrise'.
Talitha regularly prepares clients to speak to the media from Government to ASX listed companies and NFP's.
She is a passionate mental health advocate; a member of the HIMS Australia Advisory Group and the 'Everymind' initiative; encouraging the responsible reporting of mental illness and suicide. Talitha's a proud ambassador for the charity 'Hello Sunday Morning', a program which creates awareness around alcohol dependence.