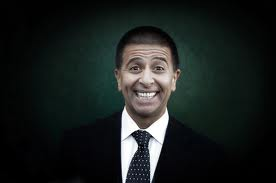 Travels From New South Wales
Consistently one of Australia's best corporate performers and one of our most well know comedians
As one of Australia's leading comic entertainers, Vince Sorrenti is a popular addition to any event, having performed at over 200 corporate functions in a twelve-month period.
After graduating as an Architect in 1985, Vince turned to comedy, discovering his true talent in the process. He has since performed at sporting events, charity benefit events, political fundraisers, company award and launch events, and parties.
Vince is also an author, having written several film scripts and characteristic articles for publications.