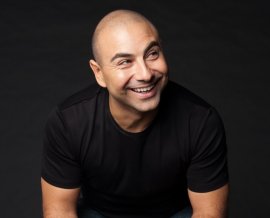 Travels From New South Wales
One of Australia's top comedy exports
As one of Australia's top comedy exports, Joe Avati has a huge following of fans. His success has seen him travel across the globe and perform at sold-out shows in the United Kingdom, The United States of America and Canada.
As the world's top bilingual comedian, Joe holds the record for the fastest selling comedy show ever, with 6,400 tickets in 2 hours.
Cleverly staying under the radar, Joe tries to avoid media attention whilst being one of the biggest draw cards in the comedy industry.