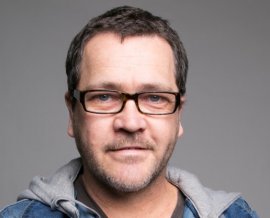 Travels From New South Wales
An award winning comedic talent with razor sharp humour
Chris Wainehouse is an award winning comedic talent. His razor sharp humour ensured he won the Triple J Raw Comedy Nation Prize and Comedian of the Year.
Wainehouse is one of the busiest comedy writers in the business and loves to take the stage to deliver rapid fire comedy to awestruck audiences.
Having appeared on stages across the world from Hong Kong to the Edinburgh Comedy Ferstival, Chris uses his acerbic wit to ensure audiences are left wanting more. His non-stop rollicking shows full of his fresh style of comedic talent are a testament to his ability as one of Australia's funniest comedians.