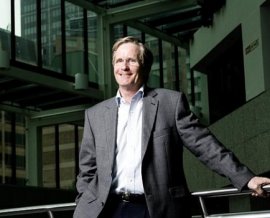 Travels From New South Wales
Informative, insightful and stimulating, Bob Mansfield speaks to audiences on topics including change, competition and leadership.
Regarded as one of the most senior and esteemed directors in Australia, Bob Mansfield has worked across a range of industries in a variety of roles. His roles include Chief Executive Officer for McDonalds Australia, Wormald International, Optus Communications and John Fairfax, as well as Non-Executive Director of Telstra.
In 2000, Bob was honoured with an Order of Australia award for his contribution to the development of Australian businesses and the economy and to the telecommunications industry.

Bob is a passionate speaker, focussing on the topics of strategic direction, business and economic development as well as change, competition and leadership.