Branding & Marketing

Select new category here

Adventure & Challenge
Business Coaching
Business Speakers
Celebrity Chefs
CEO
Change Management
Communication
Customer Service
Economists
Education Speakers
Entrepreneur
Facilitators
Finance and Investment
Futurists & Future Trends
Health & Lifestyle
Innovation
Inspirational
Leadership
Motivational Speakers
Sales
Social Media
Sports Heroes
Team Building
Women in Business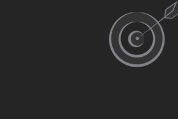 Branding & Marketing Speakers
Think about the biggest brands in the world, everything about that brand was no mistake, including the fact that you remember it. These Speakers can impart their wisdom on how it's done.
Branding & Marketing Traveling From:
There are many challenges in bradding and marketing in this day and age, with technology so quickly changing the way in which products can be advertised, it is hard to know if your social media & marketing strategy will even be relevant by the time you get out to the public.
On top of the technology changes the traditional challenges still exist such as your teams lack of understanding of your companies marketing agenda. They may not be spending enough time understanding your customer needs, creating a point of difference or getting a clear message across, all of this which then has to be matched to the new every growing list of media outlets.
Imaging what advertising and marketing is going to look like in 20 years' time. This can be overwhelming. Fortunately, we have expert in this field that will reconnect you with your customers and help make sense of modern day branding and marketing.
Need help finding the right person? Please Contact Us so we can help you with your specific requirements.